Our valuable Clients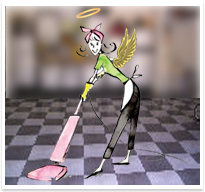 "Cristina is responsible, trustworthy, and she do a great job cleaning the house." M.S.
"Fantastically reliable. For 4 years we never had any complains. The work is absolutely great. She does everything to accommodate your need an requests. If you are looking to employ her, you are making the right choice." K.E.

"Cristina do a fantastic job on the bathroom, She is very fast and doesn't kid around. I am very pleased with her and recommend her services to anyone who would like the job well done."C.C.
"Cristina is very reliable, she's been working for me for many months now and my daughter also uses her services. I can leave her here without any worries about posetions. She is very honest. I would definitely recommend her." P. L.